"Congratulations! Your entry "The Macabre World of Lavender Williams" has been selected to receive the distinctive Shoestring Trophy at the Rochester International Film Festival" -Brian Moffitt, President/Director, Rochester International Film Festival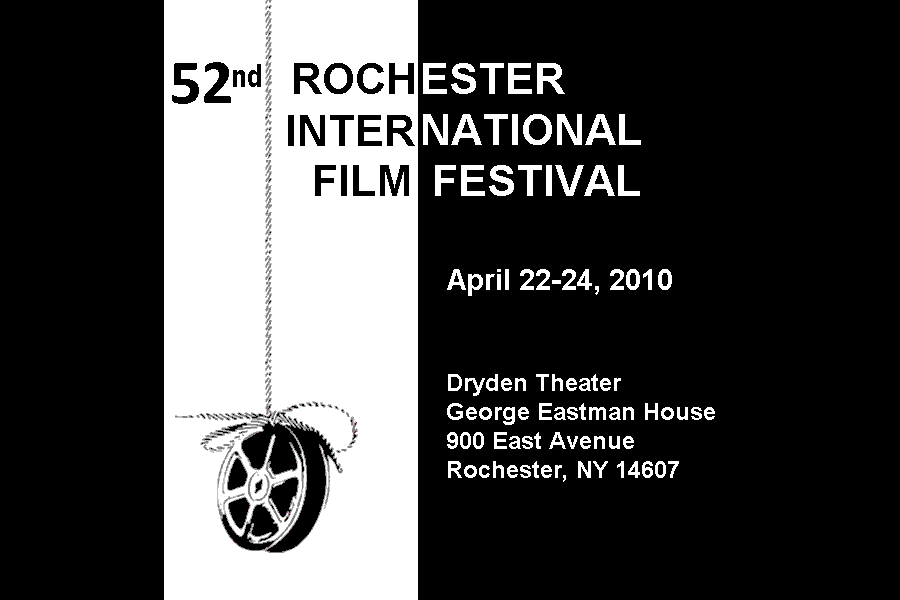 Website: rochesterfilmfest.org
Festival Dates: April 22-April 24, 2010
The Rochester International Film Festival, the world's oldest continuously-held short film festival, has been produced each year since 1959 by Movies on a Shoestring, Inc. Each festival includes a wide variety of narrative films, documentaries, and animations submitted by independent filmmakers from all parts of the world.
All filmmakers are invited to submit entries for consideration. Each film selected for the festival is awarded our distinctive Shoestring Trophy. Since films are made to be seen, we offer appreciative, movie-wise audiences to view your work at the Dryden Theatre, George Eastman House International Museum of Film and Photography in Rochester, NY.
The Best of the Fest, RIFF's permanent traveling collection, includes the most popular films from previous festivals based on audience surveys taken at each show. Films from this collection may be borrowed for non commercial use.